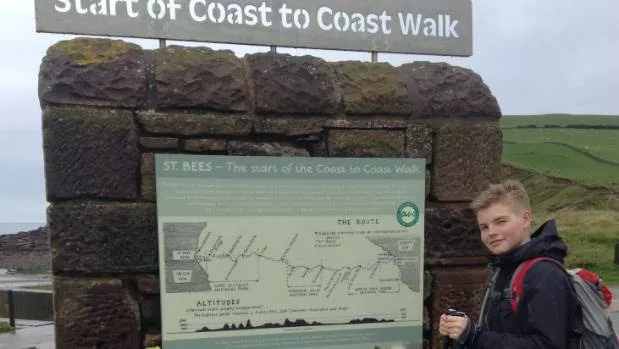 How a 309km walk across the UK countryside in 13 days ignited a passion.
"Pack the Gurney Goo for chaffing and blisters. Worked like a dream."
Kiwi father and son arrived in England in mid-July to begin a 13-day walk across the width of the country. The Coast to Coast is a long-distance footpath from St Bees in Cumbria to Robin Hood's Bay in North Yorkshire. It's said that the route's planner, Alfred Wainwright, liked long walks as a way to avoid his wife.
Read more of Freeman McCall's story here.
We wish 14-year-old Freeman McCall the best on his next adventure: In January 2018, as he will be attempting to climb Mount Kilimanjaro in Tanzania and is raising money for Autism NZ.